It's time for the annual Oscar season and in a few hours the stars will come together to honor this year's cinematic achievements chosen by the Academy. Although this year has been a very controversial one, It will be hard to outdo the mishap of Moonlight/La La Land winning best Picture. One thins is sure that this year its hard to predict.
The buzz will start in a few hours and it's time to announce my Oscar Predictions. Just like last year, 2017 and 2016 I will be dealing with the small and yet important categories first leading to the best picture. I am going to be providing a valid reason for my choice. Let's see how many I get right this time (Track record is not bad)
Fun Fact: The only Oscar to win an Oscar was Oscar Hammerstein II for Best Song in 1941 and 1945.
Technical Awards:
Best Editing:
Nominations are
BlacKkKlansman – Barry Alexander Brown
Bohemian Rhapsody – John Ottman
The Favourite – Yorgos Mavropsaridis
Green Book – Patrick J. Don Vito
Vice – Hank Corwin
And I think Oscar will go to: This one category is hard to predict this year, because of unusual lack of action and slow paced thriller that usually dominate this category. I think the political thriller Vice would take an edge over the editing chops of John Ottman in Bohemian Rhapsody.
Should Have been nominated: Roma (Could have even won)
Can also Win: Bohemian Rhapsody
Best Cinematography:
Nominations are:
Cold War – Łukasz Żal
The Favourite – Robbie Ryan
Never Look Away – Caleb Deschanel
Roma – Alfonso Cuarón
A Star Is Born – Matthew Libatique
Will Win: Roma
Cuaron will make history tonight for being the first director to win the Academy award for Best Cinematography for shooting his own film. I have talked about it before on my post about the movie, each frame of this movie is just breathtaking.
Who I think Can win: The Favourite

The Favourite is also the favourite in Best Production Design and Best Costume Design Category.
Main Categories
Best Original Song
"All the Stars" from Black Panther – Music by Mark Spears, Kendrick Lamar Duckworth and Anthony Tiffith; Lyrics by Kendrick Lamar Duckworth, Anthony Tiffith and Solána Rowe
"I'll Fight" from RBG – Music and Lyrics by Diane Warren
"The Place Where Lost Things Go" from Mary Poppins Returns – Music by Marc Shaiman; Lyrics by Marc Shaiman and Scott Wittman
"Shallow" from A Star Is Born – Music and Lyrics by Lady Gaga, Mark Ronson, Anthony Rossomando and Andrew Wyatt
"When a Cowboy Trades His Spurs for Wings" from The Ballad of Buster Scruggs – Music and Lyrics by David Rawlings and Gillian Welch
This one seems to be a very easy prediction. With Shallow winning many awards and also the Golden Globe, there is no doubt Lady Gaga will win this category.
Will Win: Shallow
MightWin : Shallow
Best Score
Nominations are :
Black Panther – Ludwig Göransson
BlacKkKlansman – Terence Blanchard
If Beale Street Could Talk – Nicholas Britell
Isle of Dogs – Alexandre Desplat
Mary Poppins Returns – Marc Shaiman
This is my category, Background Score is something which I listen to intently and think is an essential part of a movie. My favourite soundtrack of the year was actually snubbed by the Academy and was not even nominated. (First Man). But among the nominees I have heard all of them. Among them Nicholas Britell's beautiful track for If Beale Street Could Talk should win this category. Although for obvious political reasons academy might want to recognise Black Panther and BlacKkKlansman in this category.
https://www.youtube.com/watch?v=6t9K1ofXaWI
Will and Should win: If Beale Street Could Talk – Nicholas Britell
Might Win: Black Panther and BlacKkKlansman (Black Panther most likely)
Best Animated Film
Incredibles 2 – Brad Bird, John Walker and Nicole Paradis Grindle
Isle of Dogs – Wes Anderson, Scott Rudin, Steven Rales and Jeremy Dawson
Mirai – Mamoru Hosoda and Yūichirō Saitō
Ralph Breaks the Internet – Rich Moore, Phil Johnston and Clark Spencer
Spider-Man: Into the Spider-Verse – Bob Persichetti, Peter Ramsey, Rodney Rothman, Phil Lord and Christopher Miller
This is a no Brainer. Spider-Man Into the Spider-Verse is gonna win this.
Will and Should win:
Spider-Man: Into the Spider-Verse
Best Adapted Screenplay
The Ballad of Buster Scruggs – Screenplay by Joel Coen & Ethan Coen; based on the short stories All Gold Canyon by Jack London, The Gal Who Got Rattled by Stewart Edward White, and short stories by Joel Coen & Ethan Coen
BlacKkKlansman – Screenplay by Charlie Wachtel & David Rabinowitz and Kevin Willmott & Spike Lee; based on the book by Ron Stallworth
Can You Ever Forgive Me? – Screenplay by Nicole Holofcener and Jeff Whitty; based on the book by Lee Israel
If Beale Street Could Talk – Screenplay by Barry Jenkins; based on the book by James Baldwin
A Star Is Born – Screenplay by Eric Roth, Bradley Cooper & Will Fetters; based on the 1954 screenplay by Moss Hart and the 1976 screenplay by Joan Didion, John Gregory Dunne & Frank Pierson; based on a story by Robert Carson & William A. Wellman
Spike Lee's BlacKkKlansman is a quirky dark humorous tale and is my favourite. Although Coen Brother's screenplay for Buster Scruggs is also quite good.

Will win: BlacKkKlansman

Best Original Screenplay
The Favourite – Written by Deborah Davis and Tony McNamara
First Reformed – Written by Paul Schrader
Green Book – Written by Nick Vallelonga, Brian Currie and Peter Farrelly
Roma – Written by Alfonso Cuarón
Vice – Written by Adam McKay
"Green Book" grabbed the Golden Globe, "The Favourite" scored with Bafta, and the Writers Guild recognised Bo Burnham's "Eighth Grade," which was snubbed by The Academy. Roma while poetic don't have much to hold against the Faavourite and Green Book.
Will win: The Favourite

Might Win: Green Book

Best Supporting Actor
Mahershala Ali – Green Book as Don Shirley
Adam Driver – BlacKkKlansman as Philip "Flip" Zimmerman
Sam Elliott – A Star Is Born as Bobby Maine
Richard E. Grant – Can You Ever Forgive Me? as Jack Hock
Sam Rockwell – Vice as George W. Bush
Sam Rockwell's Performance in Vice is brilliant but he won the award in the same category last year. Better was Mahershala Ali in green book as black pianist. Ali won the Golden Globes and BAFTA this year for his performance. But Ali also won the oscar for the same category two years back for Moonlight. So my prediction stands with him. Performance of Richard E. Grant was also critically aclaimed. But I have yet to watch the movie so my pick is Mahershala Ali.
Best Supporting Actress
Amy Adams – Vice as Lynne Cheney
Marina de Tavira – Roma as Sofía
Regina King – If Beale Street Could Talk as Sharon Rivers
Emma Stone – The Favourite as Abigail Masham
Rachel Weisz – The Favourite as Sarah Churchill
My Favourite performance among these incredible powerful performances is Rachel Weisz as Sarah Churchill in The Favourite. While most will say Regina King has best chance to win in this category. My vote is with an upset. It might be the year of Amy Adams as she hasn't yet won an academy award even after being nominated 5 times.
Will Win: Rachel Weisz
Might Win :Amy Adams
Best Actress in Leading Role
Yalitza Aparicio – Roma as Cleodegaria "Cleo" Gutiérrez
Glenn Close – The Wife as Joan Castleman
Olivia Colman – The Favourite as Anne, Queen of Great Britain
Lady Gaga – A Star Is Born as Ally Maine
Melissa McCarthy – Can You Ever Forgive Me? as Lee Israel
A few months Ago Lady Gaga was on everyone's mind with her performance in A Star is born. But the first timer Yalitza from New Mexico is the clear winner here. Her grounded performance in Roma gives the movie its Heart. But Coleman's enigmatic performance in The Favourite takes the cake. It's visceral and powerful. Critics also praised Glenn Close's performance in The Wife, which unfortunately i am yet to watch.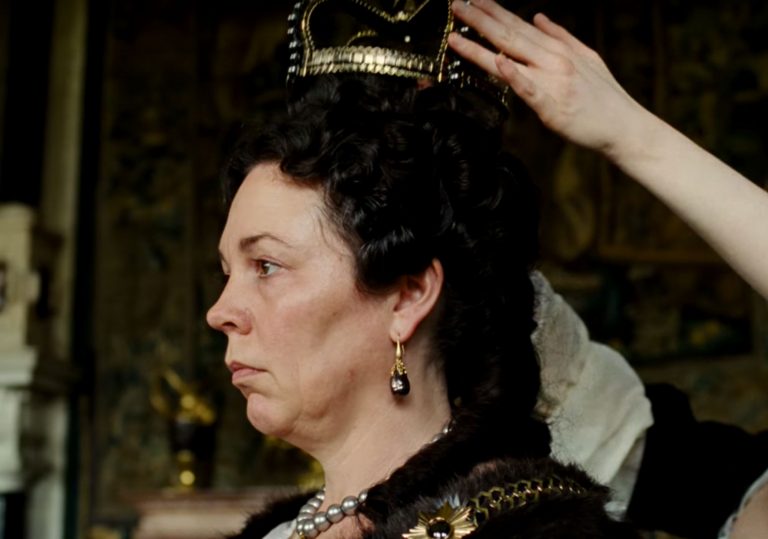 Will and Should Win: Olivia Coleman
Might Win : Glenn Close
Best Actor in a Leading Role
Christian Bale is back with another awe inspiring transformation as Dick Cheney in Vice. Bradley Cooper was incredible in A Star is Born as very believable performance of Jack Maine. But among all Nominations it's Rami Malek's performance that is most beloved among Critics and Audience alike.
Christian Bale – Vice as Dick Cheney
Bradley Cooper – A Star Is Born as Jackson "Jack" Maine
Willem Dafoe – At Eternity's Gate as Vincent van Gogh
Rami Malek – Bohemian Rhapsody as Freddie Mercury
Viggo Mortensen – Green Book as Frank "Tony Lip" Vallelonga
Rami's acting chops are stunning as he transforms himself into this behemoth of role of Freddy Mercury. This is his award to lose.
Will and Should Win: Rami Malek
Might Win : Christian Bale


Best Director
Spike Lee – BlacKkKlansman
Paweł Pawlikowski – Cold War
Yorgos Lanthimos – The Favourite
Alfonso Cuarón – Roma
Adam McKay – Vice
This is a no brainer. There is only one clear winner here. And that's Cuaron. His direction in Roma is exceptional. With Best Cinematography, Best Foreign film and Best Director, Roma will surely bag at least three Awards.
Will win: "Roma" (Alfonso Cuaron
Best Picture
Black Panther – Kevin Feige
BlacKkKlansman – Sean McKittrick, Jason Blum, Raymond Mansfield, Jordan Peele and Spike Lee
Bohemian Rhapsody – Graham King
The Favourite – Ceci Dempsey, Ed Guiney, Lee Magiday and Yorgos Lanthimos
Green Book – Jim Burke, Charles B. Wessler, Brian Currie, Peter Farrelly and Nick Vallelonga
Roma – Gabriela Rodríguez and Alfonso Cuarón
A Star Is Born – Bill Gerber, Bradley Cooper and Lynette Howell Taylor
Vice – Dede Gardner, Jeremy Kleiner, Adam McKay and Kevin J. Messick
This is the difficult one, the biggie :
This Year is quite difficult for Best Picture. Roma has a very good chance of taking the biggest accolade of the night and rightly deserving so. But Bohemian Rhapsody has been having a good award circuit lately and will probably get more votes than Roma. (Roma also has a disadvantage of not beind released in theaters widely and was distributed by Netflix, thus being hated by film purists)
Green Book also has a very good chance in disrupting the award night. While Black Panther winning the award might be the biggest show stopper in the history.

Should win: Roma
Might win: Bohemian Rhapsody
Alright Friends that\'s it from me. I will be trying to post more regularly and have many topics that I have to work on. So wish me Luck and let's see how Many i got right this time.